Webinar: Electronic document flow: Q&A session
In the process of implementation of EDF or just have started?
We offered to join the discussion of electronic document flow and leave questions to us.
At the webinar, the Mazars Ukraine team will provide answers on the received questions.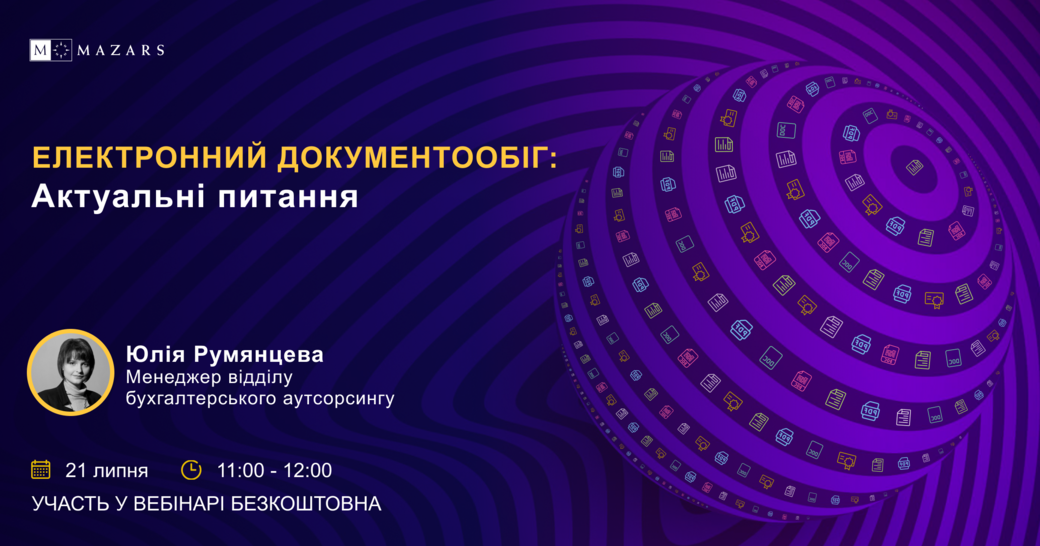 Practical advices, legislation overview and news in the field of electronic documents related to:
• Organization of EDF
• HR documents
• Documents with non-residents in the electronic format
• Electronic consignment note
We propose to consider these and other issues together with Mazars Ukraine.
Join to discussion of current issues of EDF for business which is interested in efficiency and cost savings.
Our speaker:
Yulia Rumyanceva – Manager outsourcing department — Organization of EDF implementation.
Date: 21.07.2020
Time: 11:00-12:00
Language: Russian